There's no debate about it: Democratic Vice Presidential candidate Tim Kaine, a former governor of Virginia, knows how to pick 'em. In a September 18 interview for The New York Times Sunday Review, he said he is currently reading The Saint and the Sultan: The Crusades, Islam, and Francis of Assisi's Mission of Peace, the 2009 book by Paul Moses, professor of English and journalism.
Described as "an intriguing examination of the extraordinary and little-known meeting between St. Francis of Assisi and Islamic leader Sultan Malik al-Kamil that has strong resonance in today's divided world" by publisher Penguin Random House, the book tells the story of St. Francis crossing into "enemy" territory as the fifth crusade unfolded in 1219 in order to get an audience with al-Kamil to broker a truce for Catholic missionaries in the Middle East. The Saint went on to win the 2010 Catholic Press Association Book Award for History.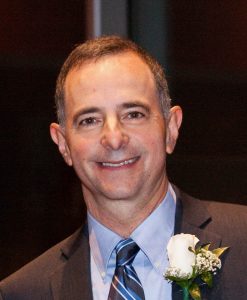 Moses won the Pulitzer Prize for spot news reporting when he worked for Newsday, for his piece about the 1991 New York City subway collision that killed five people. But he makes news with his books, too.
Like The Saint, Moses' newest title, An Unlikely Union: The Love-Hate Story of New York's Irish and Italians (NYU Press, 2015), which scored 4.5 out of five stars on Amazon, has also gained much notoriety — so much so that, although he is of Italian descent, he was chosen as the official "Bard of the Fair" of this year's Great Irish Fair in Coney Island on September 24. The fair raises money for the Catholic schools of Brooklyn and Queens. An Unlikely Union unfolds the dramatic story of how two of America's largest ethnic groups learned to love and laugh with each other in the wake of decades of animosity.
We can only hope that all the other candidates are as well read.